Pumpkin Spice Liege Waffle Recipe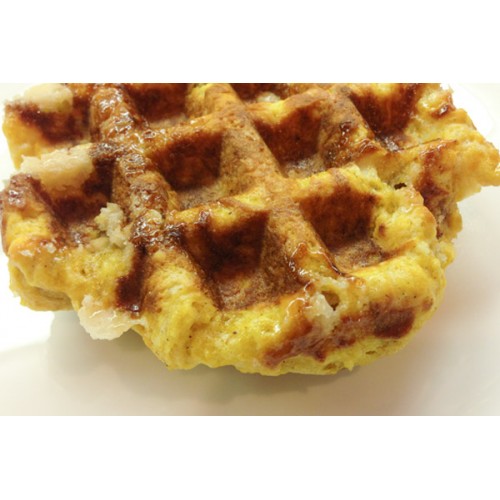 INGREDIENTS
Serving Size: 12 Pumkin Liège Waffles
DIRECTIONS
Gently heat milk until lukewarm. Pour milk into a small bowl and add yeast. Allow several minutes for yeast to dissolve.

Combine flour, eggs, brown sugar, pumpkin purée, nutmeg and salt in large bowl.

Add milk and yeast to the large bowl of ingredients to form the dough.

Add butter (be sure it is at room temperature) to dough. The dough should become a little sticky in texture.



Cover the bowl of dough and allow to rest for 2 to 3 hours. The dough's volume should double.

Once risen, sprinkle the pumpkin spice onto dough. Gently mix to allow the air to be released from within the dough. Avoid over mixing and you'll be rewarded with pretty swirls of spice.



Fold

Belgian pearl sugar

into the dough.

Divide the dough into 12 roughly palm-sized balls and allow to rest for 15 minutes.



Pre-heat

waffle iron

and add each individual dough ball to the machine once it has reached cooking temperature. Monitor for doneness and preferred golden color.


Serve alone, with a drizzle of pure maple syrup or a healthy scoop of vanilla bean ice cream. Enjoy immediately or freeze for a treat all fall and winter long!