We've taken our classic authentic Belgian Liege waffle recipe and made it vegan-friendly. The final result is fantasticly waffle-icious with every vegan bite!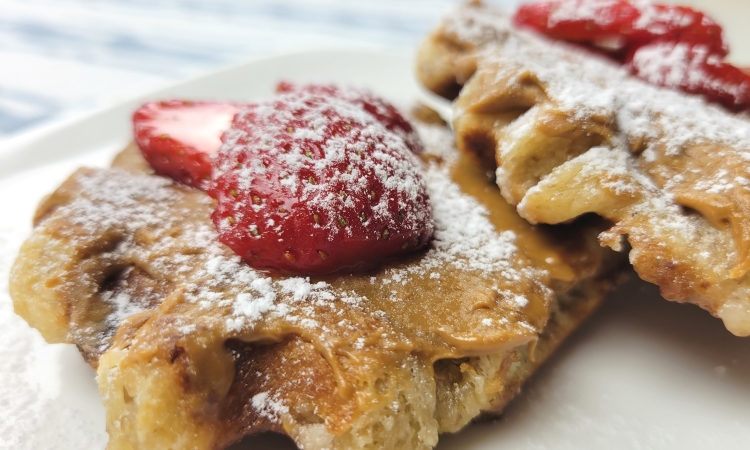 For all the vegan waffle-lovers out there, if you feel you've been missing out on the taste of authentic Liege waffles, it's time to give your taste buds a party with the mouthwatering flavors of our vegan-friendly version. Jump to recipe…
Authentic Liege Waffle Taste and Texture
When we say authentic vegan Liege waffles, we mean it. Our carefully developed recipe combines the fluffy brioche-like texture inside Liege waffles with the delicious golden crispy crust developed from high heat baking on well-seasoned cast iron.
The secret to great vegan Liege waffles is substituting dairy products, including butter, eggs, and milk, with healthy, flavorful, and quality vegan ingredients. Trust us when we tell you these vegan waffles taste as amazing as traditional ones.
The Taste of Real Butter in Vegan Belgian Liege Waffles
To as closely replicate the taste of traditional cow's butter, we recommend Miyoko's European Style Cultured Vegan Butter for vegan Liege waffles. Miyoko's is a leading manufacturer in the vegan creamery industry, and we can personally confirm that this vegan butter tastes exactly like real butter. It also does a wonderful job of doing what traditional butter does when it comes to baking recipes. There are no complex measurements involved either; simply replace the butter at a 1:1 ratio. It's safe to say – the results were phenomenal!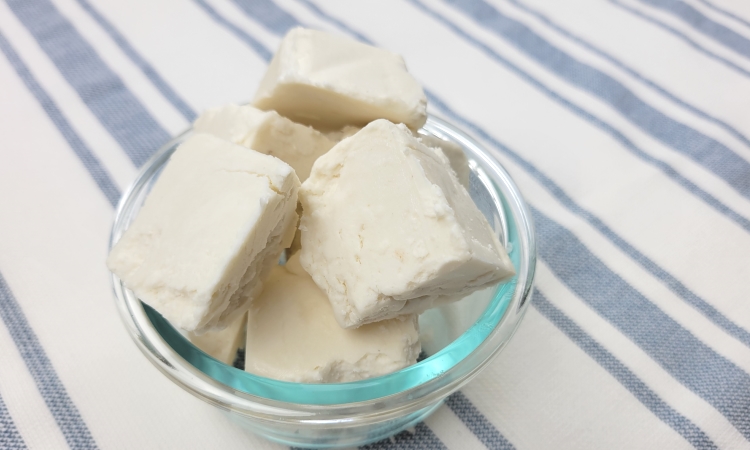 If you don't have Miyoko's dairy-free butter on hand, try palm shortening to make these waffles. This ingredient is easy to find and its creaminess provides the perfect texture for vegan Liege waffles.
The Best Milk Replacement For Vegan Belgian Liege Waffle Recipes
For a plant-based milk alternative, we liked almond milk when replacing regular dairy milk. Use it as a 1:1 substitute for a 2% milk or whole milk when baking Liege waffles. Dairy milk contains naturally-occurring sugar so you may find a lightly sweetened almond milk to be a good match (although not necessary if you choose to go unsweetened).
DIY Vegan Eggs with Flaxseed and Water
Eggs in baking recipes have two purposes; adding protein content and binding ingredients together. When eliminating dairy on your vegan diet, flax seeds make an excellent substitute. All you need is flaxseed and water.
Combine 1 tbsp. ground flaxseed with 3 tbsp. of water and let it rest for 15 minutes. This will make the equivalent of 1 egg. Flaxseed has rich amounts of omega-3 and fiber, which are essential for a healthy body. In case you don't have ground flaxseed in your pantry, grind whole flaxseeds, and you're good to go. Another tip is to use chia seeds if you can't get your hands on flaxseed.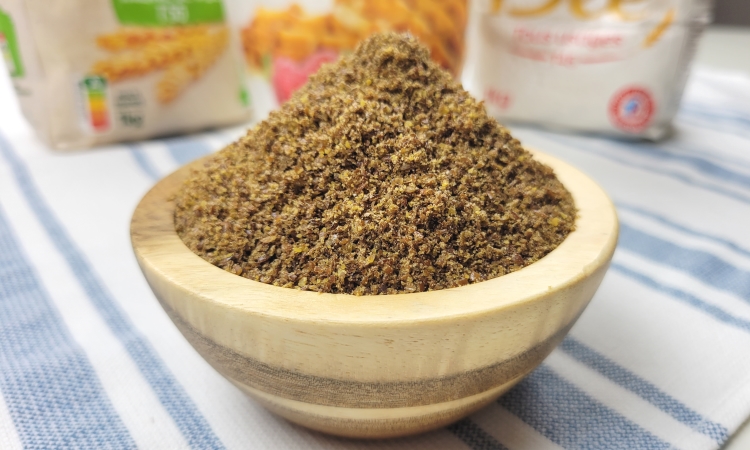 Vegan Belgian pearl sugar
Not all types of sugar are vegan, but our recipe takes care of that aspect too. Waffle Pantry's pearl sugar is made of 100% GMO-free vegan beet sugar. This is due to the unique refining process of beet sugar. To avoid the risk of non-vegan sugar, make sure the brown sugar added to your recipe is also derived from beets.
Vegan Belgian Speculoos Spread Topping
We perfected our authentic vegan Liege waffles by garnishing it with our addictively delicious Belgian speculoos spread (a.k.a the Ferrari of cookie butter). Made from a unique formula of relatively a high biscuit to low sugar content, this cookie butter spread is spoon lickin' good! Did we mention that it's also vegan?
We hope you'll try our recipe out and treat your vegan friends and family! Please feel free share any questions or suggestions that you may have in the comment section below. Happy Baking!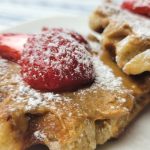 Print Recipe
Vegan Belgian Liege Waffles
For all the vegan waffle-lovers out there, if you've been missing out on authentic Liege waffles because of the dairy products, it's time to let your taste buds endorse the mouthwatering flavors of our vegan-friendly version.
Servings:
12
Vegan Liege Waffle
Instructions
Gently heat the milk to lukewarm temperature. Pour milk into a bowl and add yeast. Allow several minutes for the yeast to dissolve.

Next, combine water and flaxseed in a separate cup and allow to rest for 15 minutes.

Add water + flaxseed blend with vanilla extract to the yeast mixture. Then add flour, brown sugar, cinnamon and salt in large bowl. Mix gently.

Bring vegan butter to room temperature and add to dough. The dough should have a sticky texture.

Cover the dough and let it rest for 2 to 3 hours. This will allow the dough's volume to double.

Once risen, gently mix to allow the air to be released from within the dough. Add Belgian pearl sugar to the dough.

Pre-heat waffle iron. Once heated, scoop 3.5oz dough ball from batch and place in its baking area and close lid. Bake time should be approximately 4 minutes. Monitor for doneness and preferred golden color.
Feel free to share this with friends and family: