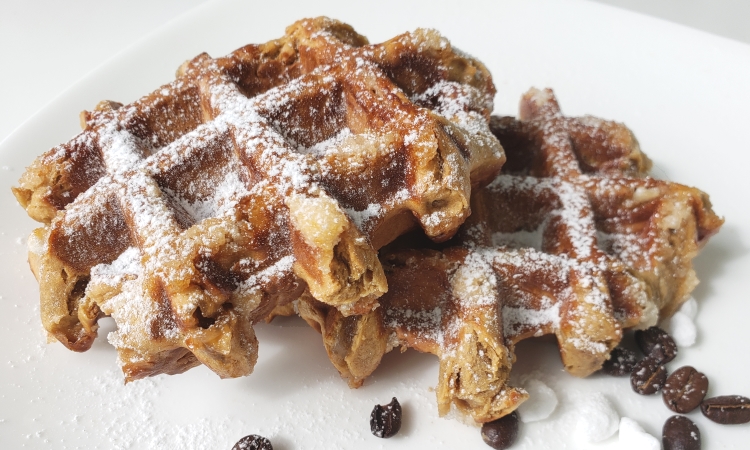 You know it's a special day when you wake up to the sweet smell of Liege waffles and freshly brewed coffee, so why not combine these breakfast staples for an extra special treat?
We've added an exciting twist to a classic by making coffee-infused Belgian Liege waffles. We've created a breakfast delight that smells like tiramisu while baking and offers a rich, full-bodied coffee flavor that'll wake up you and your taste buds with every bite– all in the shape of a Liege waffle.
Easy Coffee Liege Waffle Recipe
The recipe is simple: measure out the Liege Waffle Mix you know and love, replace water with a shot of espresso (full recipe below), and voila! A tasty breakfast treat that'll fill the stomach and fuel your day.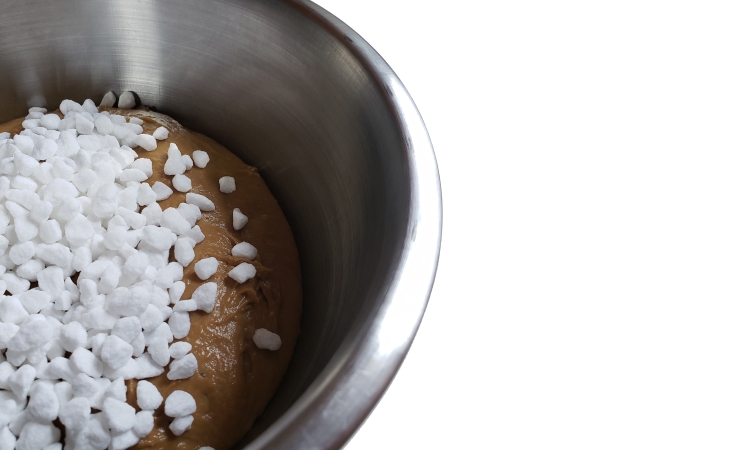 If you have extra time and want to whip up your Liege waffles from scratch, we've got you covered! Just turn to our authentic Liege waffle recipe and replace 4 fl oz if milk with a double shot of espresso to achieve the perfect flavor you're looking for.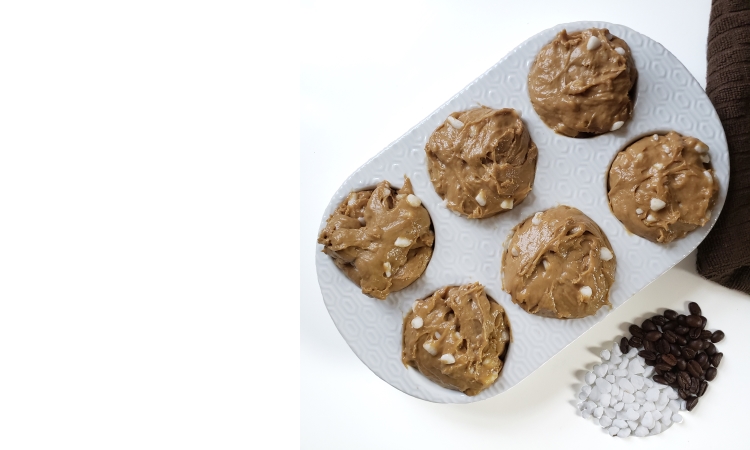 Gluten-Free Coffee Liege Waffles
We now also offer an option to gluten-free bakers! Uniquely formulated with all natural ingredients and Waffle Pantry's famous Belgian Pearl Sugar, our gluten free Liege waffle mix combines all the irresistible flavors you expect without a trace of gluten. Simply replace 4 fl oz of water with a double shot of espresso. We promise you will not be able to taste the difference!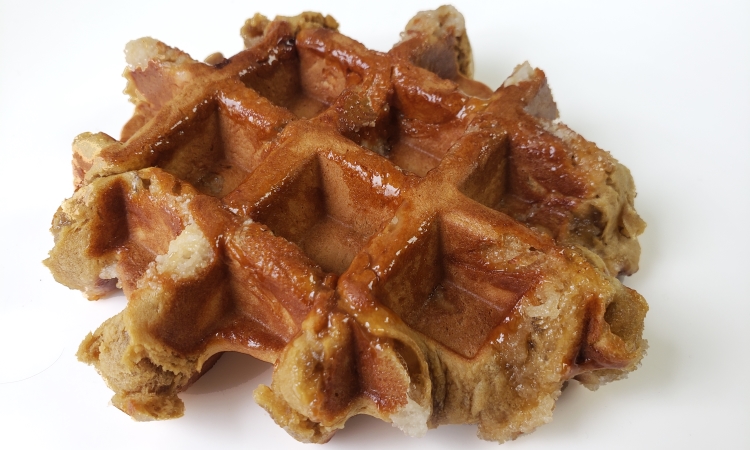 Fortunately for all, there is no such thing as the "waffle police," which means you can turn to our recipe and baking advice above as a guideline. There are a million and one ways to enjoy coffee, which means there are a million and one delicious coffee Liege waffles waiting to be made. Change up the recipe as needed to suit your taste. Let us know if you give any of our recipes a go or if you discover any twists that you can't live without.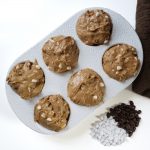 Print Recipe
Coffee Liege Waffle
18 coffee Liege waffles (each 100 g or 3.5 oz) Change measurements proportionally as necessary.
Servings:
9
Coffee Liege Waffle
Ingredients
WHAT YOU WILL NEED
2

fl oz

Hot Water

59ml

4

fl oz

Espresso

118ml

1

stick

Butter

113g or 4oz

1

large

Egg
Instructions
Combine softened butter, hot water, and espresso in mixer. Add Liege Waffle Mix, egg and yeast. Stir well. Knead to form sticky dough.

Cover dough and let rest for 2 to 3 hours.

Gently fold Belgian Pearl Sugar into dough. Divide dough into 9 portions. Cover and allow dough to rest for 15 minutes. Preheat Liege waffle iron (360°F or 182°C). Flatten dough balls slightly and place on the iron. Bake for 2 to 4 minutes until golden. Enjoy!
Feel free to share this with friends and family: