Homemade Liege waffles are perfect in the morning with a cup of joe or as an after work pick-me-up.  Make them a part of your week day routine by mixing and freezing a batch of Liege waffle dough.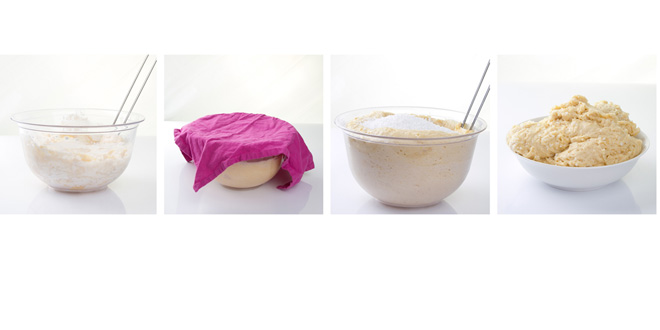 Making Liege waffles is easy as pie but there's one catch—from scratch to dough, proper yeasted Liege waffles take time. A bulk of that time requires waiting for the dough to rise so we suggest making time during the weekend or a quiet evening. Once the dough is made, it can be frozen and baked at your convenience.
Here are a few tips to turn frozen Liege waffle dough into fresh, baked waffles whenever your heart desires:
Follow our simple recipe or ease the process with our Liege waffle mix.
Use a high-quality yeast. (We highly recommend Lesaffre.) You can also add extra yeast, up to double the amount a recipe requires. Adding extra yeast compensates for lowered activity following freezing or when baking at high altitudes. The necessary amount of Lesaffre yeast (and pearl sugar) will be provided to you complimentary with our Liege waffle mix.
Freeze dough in small balls or thin layers. This helps the dough come to temperature with less wait time.
Freeze dough in an airtight container to prevent moisture loss.
The waffle dough can be thawed in one of two ways.

Slow method: Place frozen dough in the refrigerator overnight for gentle thawing.
Quick method: Thaw waffle dough by placing the dough on a clean baking sheet in either an unused oven or countertop where it won't be disturbed until baking time.

Keep dough covered while thawing, either in a lidded container or in a container covered with plastic wrap or a dishtowel.
Allow the dough to rise both before and after freezing. After the first rise, gently punch the dough down before freezing.
Bake waffle dough only after it has thawed thoroughly.
After thawing, add Belgian pearl sugar to the dough.  Portion into palm-sized pieces and allow 10-15 minutes for the dough to rest. Adding the sugar pearls after the dough has thawed will keep the sugar fresh, intact and ready to caramelize in your batch of flawless Liege waffles.

Hint: In a commercial setting, try scooping the dough straight out of the bowl onto the iron for added operational ease. This will save time and labor in pre weighting your dough balls and alleviate storage space concerns.

Unthaw and bake the frozen dough within a month of preparation to ensure freshness.
Shop For All Your Bulk Liege Waffle Supplies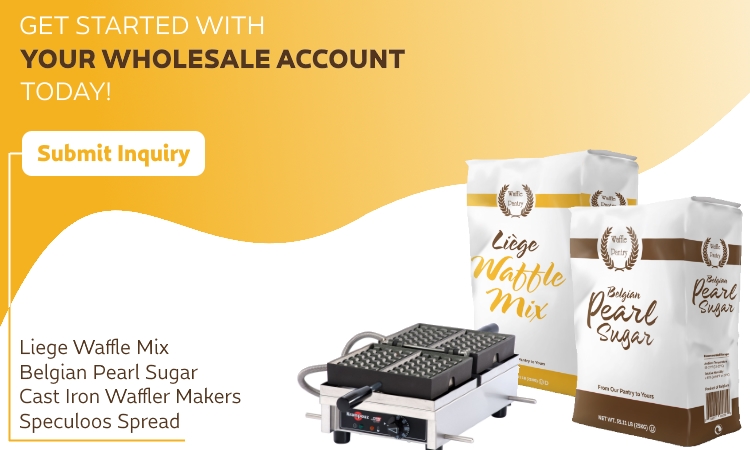 Have tips or questions? Leave a comment below!
Feel free to share this with friends and family: