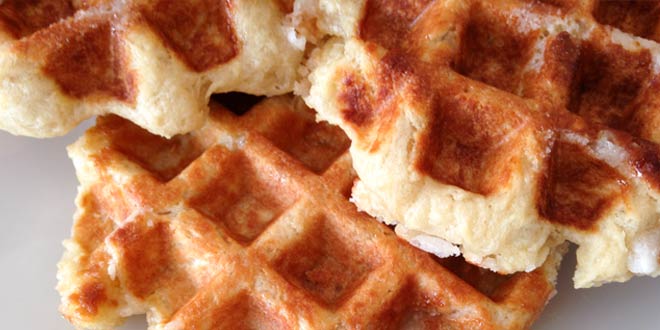 Baking Liege waffles is always rewarding, from the initial aromas to the last bite. Simplify the process with the proper ingredients and tools. To replicate the flavors of true blue Belgian-baked Liege waffles, be sure to stock your kitchen with:
1. A Solid Recipe
Sourcing a good recipe is of vital importance. The best ingredients can't make up for a mediocre recipe. Do right by your carefully selected ingredients and pick a recipe that's been tested and tweaked to perfection.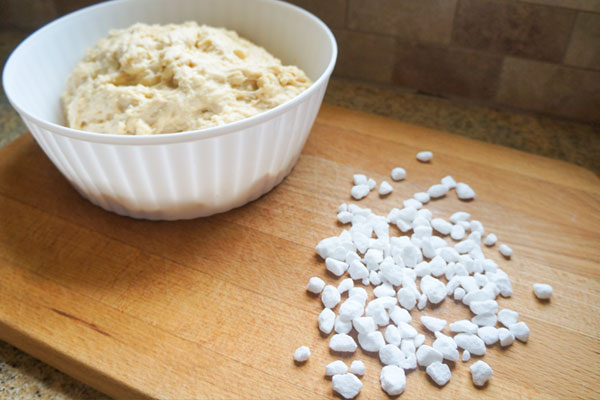 2. Belgian pearl sugar
The most important Liege waffle ingredient is one that cannot be made at home or substituted with another—authentic Belgian sugar pearls. The pearls should come from Belgium and be made from sugar beets.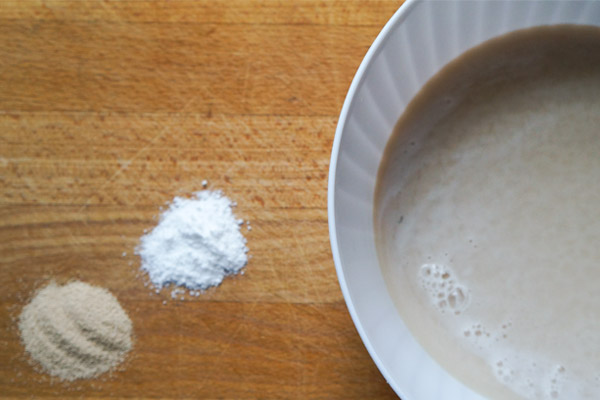 3. Yeast
Fresh, high-quality yeast will yield waffles with a rich, deep flavor. If you've had your yeast for some time, test it by mixing a spoonful with a bit of warm water and a pinch of sugar. The mixture should foam in minutes, indicating that the yeast is still active. If in doubt, invest in a new batch of yeast!
4. The Right Waffle Iron 
Liege waffles bake up thick and hearty. Many standard issue waffle makers simply don't have deep enough pockets to allow the dough to crisp and bake up into its grooves. We recommend the Croquade waffle iron for home bakers and Krampouz for professional bakers.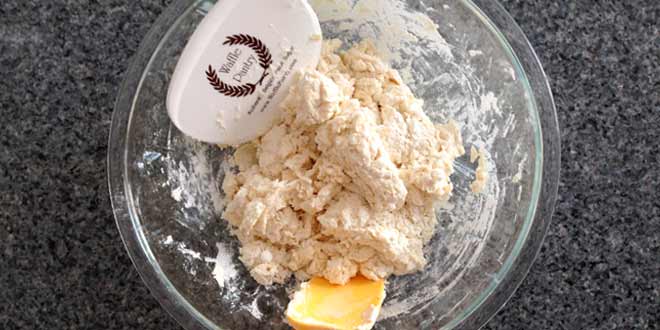 5. Bowl Scraper
Liege waffle dough is sticky, so having a scraper helps get every delicious bit out of the bowl and onto the waffle iron. More dough unequivocally means more waffles!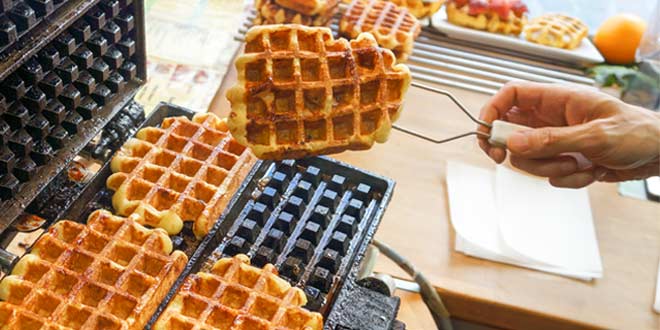 6. Waffle Fork
Handling piping hot Liege waffles can be tricky. The waffles are often hefty in size and dotted with caramelized pearl sugar.  Avoid the risk of burnt fingers or scratched waffle iron plates with a two-prong waffle fork to help you plate your baked delights with precision and ease.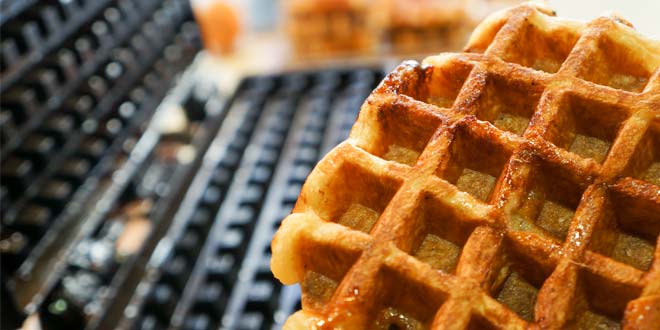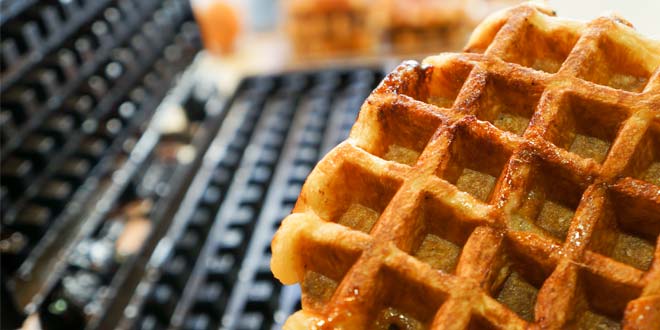 Whipping up Liege waffles with the proper set of tools removes the guesswork. What is your most indispensable baking tool?
*We've shared the tools of the trade, don't forget to catch up on a few tricks of the trade.
Feel free to share this with friends and family: