New year, new waffle goodies! We're introducing a collection of carefully tested Liege waffle equipment by Croquade that's passed our test with flying colors.  Made with excellence in Belgium, the Croquade Liege waffle iron is equipped with cast aluminum waffle plates, which replicate the same delicious results as professional-grade Liege waffle makers. Heat is provided by coils on the top and bottom of the waffle iron ensure uniform caramelization of Belgian pearl sugar in Liege waffles so there's no need to turn, flip or fiddle.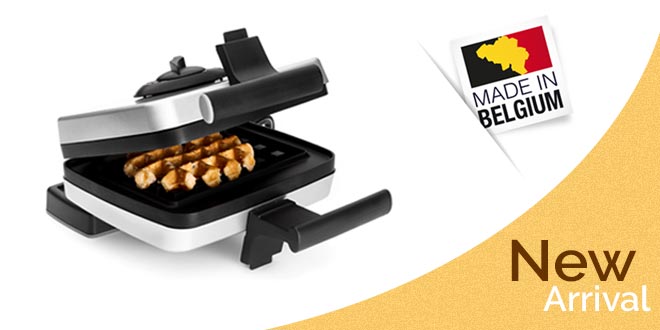 Croquade Waffle Iron Features:
Includes set of 1-slice Belgian Liege waffle plates

Non

–

stick coated removable cast aluminum plates – 100% dishwasher safe

Eight-setting temperature control

Elegant brushed stainless steel finish

Includes recipe book

Made in Belgium
To complement the Croquade Liege waffle iron, we've also added accessories to make baking even more delightful.  The waffle fork allows you to plate hot, fresh baked waffles off the iron effortlessly. Its design makes it easy to use and clean.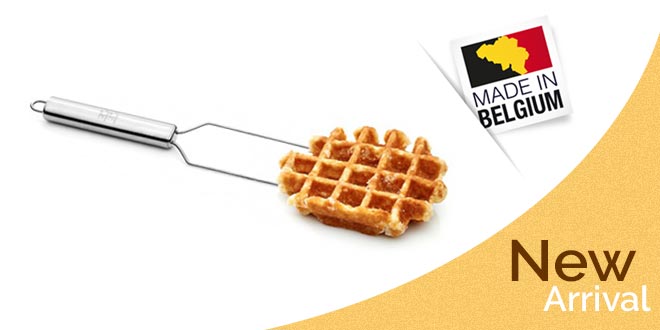 Waffle Fork Features:
Stainless steel

Lightweight

100% dishwasher safe

Made in The Netherlands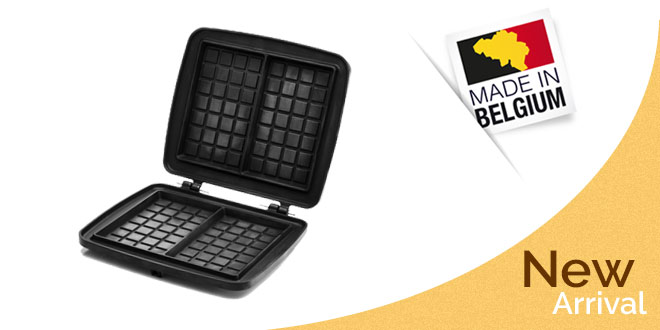 "Salty Waffle" Fill-able Waffle Plate Features:
We're passionate about waffles. In fact, there's little better than homemade waffles studded with Belgian pearl sugar. That is, until we discovered homemade stuffed waffles baked with the Croquade Salty Filled Waffle Plate. The name may say salty but with this trusty plate, you can bake Liege waffles loaded with sweet, from fruits to chocolate, as well as savory, from beef and onions to bacon and cheese. If you can't decide, may we suggest sweet and savory (a Liege waffle baked with a filling of warm brie and fig is a dream!) The plate is simply the perfect complement to the Croquade Liege Waffle Iron.
For the budding or expert home baker, Croquade's Liege waffle accessories are a wonderful culinary asset. We know you'll lovingly use these products for many years to come. From our pantry to yours, happy baking!
Feel free to share this with friends and family: