Wondering where to start in your search for a waffle iron? With the vast amount of options available, it's natural to feel unsure in a sea of options. Here are a few things to keep in mind as you consider the various makes and models of waffle irons.
First, identify the type of waffles you expect to bake. Liege waffles require deep pockets in a waffle iron due to its doughy, yeasted texture whereas light, un-yeasted waffles require less space and can bake with shallow waffle iron pockets. The Belgian made Croquade Liege waffle maker provides a great option for the home bakers. It has cast-aluminum plates, which will help you caramelize the pearl sugar and bake the perfect Liege waffle in about six minutes. For commercial grade Liege waffle irons it is important to look for cast iron plates that can contain the heat efficiently and distribute it evenly. The Krampouz commercial Liege waffle maker has cast iron plates and its temperature can be precisely controlled. If you plan to cook other foods in the iron (many swear by heating up sandwiches and pizza or baking cinnamon rolls in a waffle iron), pick an iron with exchangeable plates to accommodate varying textures.
Second, determine your preferred heat source. Most waffle makers are electric but you also have the option of a handheld waffle maker that goes directly over a burner or a propane gas one (albeit a hefty price). With electrical commercial Liege waffle irons you want to make sure that the iron is 110 Volts so that it works within your U.S. kitchen. It is always highly recommended to purchase your iron locally so that the iron can be serviced immediately if needed.
Third, consider the features you can't live without. Do you want the ability to raise or lower cooking temperature? Bake waffles with fun shapes? Be alerted when waffles are done baking? Have a multi-tasking option that'll whip up more than waffles? Pop out the waffle plates for easy cleaning?
This quick checklist will help narrow your options to buy a waffle iron confidently. Once you've unboxed your waffle iron, try a few delicious recipes and read up on tips to keep your waffle iron like new.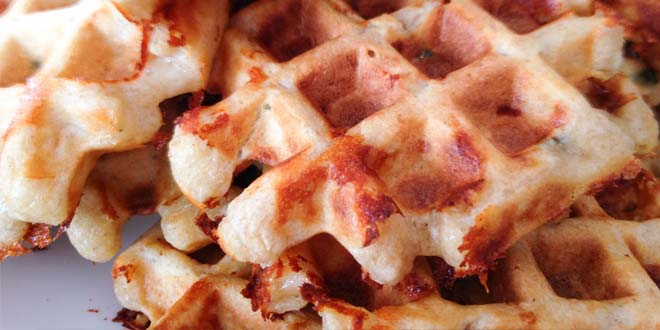 Feel free to share this with friends and family: