Start your day by infusing a classic Liege waffles with an energizing dose of matcha tea! These bright and rich green Matcha Liege waffle will blow your taste buds.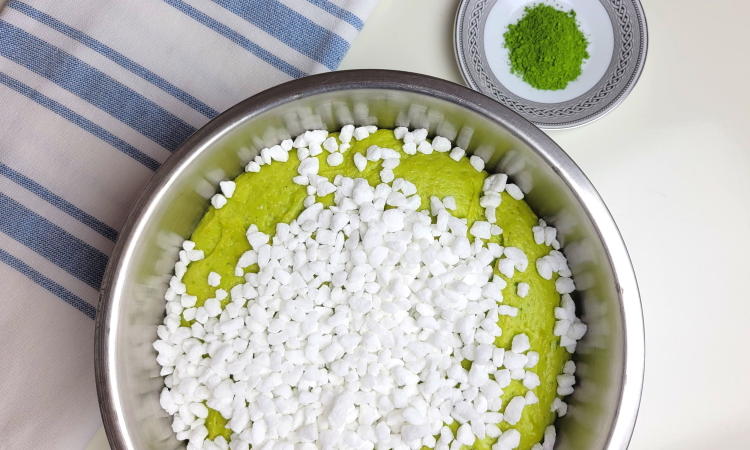 We've used this age-old Japanese green tea powder to create a vibrant dish that not only tastes great but is packed with health benefits to boot, all cooked up into a classic Liege waffle. Matcha is magic when combined with the pearl sugar in our Liege waffles, so you'll definitely want to give this recipe a try.
What is Matcha?
You've probably heard of Matcha, but do you know what this vibrant green ingredient is that's been popping up in classic pastries and beverages around the world? Matcha stems from a shade-grown plant which is harvested after 3 to 4 weeks. During this period the plant produces a high concentrate of theanine and caffeine. After the tea leaves are harvested, farmers remove the stems and veins and ground up the leaves into a fine powder known as matcha.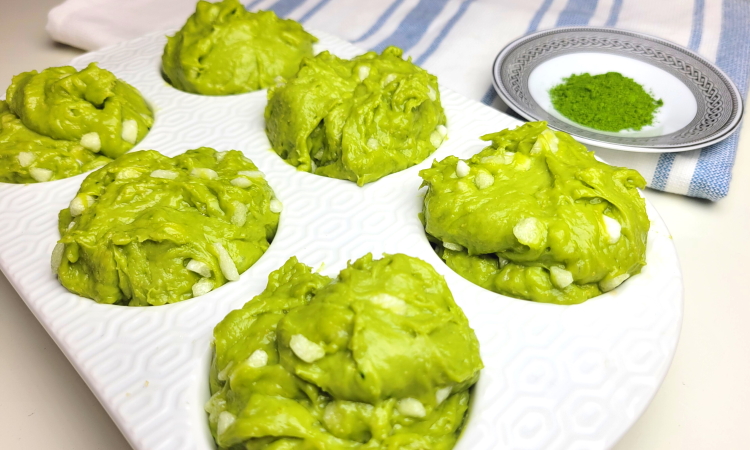 Easy Matcha Belgian Liege Waffle Recipe
To create these refreshing waffles, we simply modified our classic Liege Waffle Mix by adding 14g (3 tsp) of matcha powder to it (follow the full recipe below). For optimal flavor and color, the key is to use actual matcha powder and not a matcha mix powder that has other ingredients in it.
If you love cooking from scratch, ditch the mix and follow our authentic Liege waffle recipe. To make it matcha, just add 14g (3 tsp) of matcha powder to the flour and enjoy!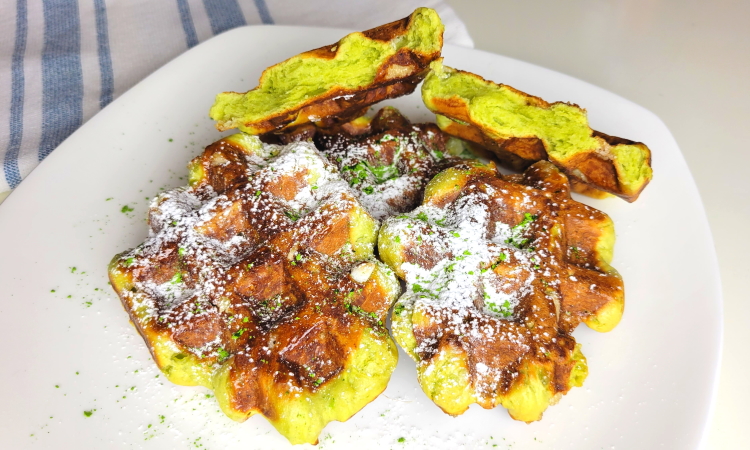 Gluten-Free Matcha Belgian Liege Waffles
To make these healthy waffles even healthier, try them gluten-free! Just use our gluten-free Liege waffle mix, formulated with our famous Belgian Pearl Sugar and all-natural ingredients. It combines all the classic, irresistible flavors you love without any pesky gluten. Simply add 14g (3 tsp) of matcha powder to the mix and start your morning right!
From lattes and smoothies to ice cream, icing, and even donuts, matcha has made its way into many classic drinks, desserts, and pastries. Whether this vibrant, antioxidant-rich tea is already a favorite of yours or you're trying it for the first time, these delicious matcha Belgian Liege waffles can't be beat. Tell us your thoughts if you've tried any of our recipes or if you discover any twists that make them even more tasty and convenient.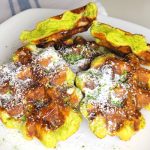 Print Recipe
Matcha Liege Waffle
Matcha Infused Belgian Liege Waffle
Servings:
9
Matcha Liege Waffle
Ingredients
WHAT YOU WILL NEED
2

fl oz

Hot Water

59ml

0.5

oz

Matcha Powder

14g

1

stick

Butter

113g (4oz)

1

large

Egg
Instructions
Combine softened butter, hot water, and matcha in mixer. Add Liege Waffle Mix, egg and yeast. Stir well. Knead to form sticky dough.

1 lb Waffle Pantry Liege Waffle Mix,

0.25 oz Lesaffre SAF-Instant Yeast,

2 fl oz Hot Water,

1 stick Butter,

1 large Egg,

0.5 oz Matcha Powder

Cover dough and let rest for 2 to 3 hours.

Gently fold Belgian Pearl Sugar into dough. Divide dough into 9 portions. Cover and allow dough to rest for 15 minutes. Preheat Liege waffle iron (360°F or 182°C). Flatten dough balls slightly and place on the iron. Bake for 2 to 4 minutes until golden. Enjoy!

5 oz WafflePantry Belgian Pearl Sugar
Feel free to share this with friends and family: