The holidays are a special time of year to share moments of warmth and exchange gifts with loved ones. Encourage the joy of baking with the sweet gift of Belgian pearl sugar for friends and family.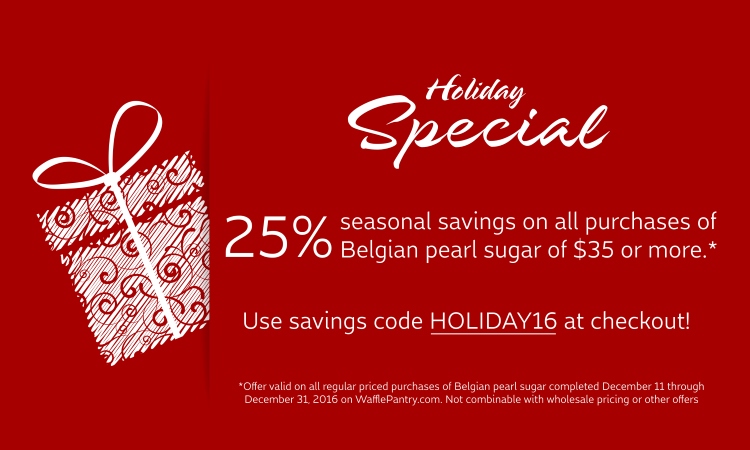 This holiday season, save 25% on all purchases of Belgian pearl sugar of $35 of more. Just apply the savings code HOLIDAY16 at checkout and complete your purchase by December 31, 2016.
Be sure to order early to ensure timely delivery in time for gift-giving festivities! Happy Holidays! From our pantry to yours!
Feel free to share this with friends and family: