Choose only the best for your family. Our Belgian sugar pearls start as beets grown by farmers in Belgium. The beets are harvested and converted to sugar pearls in the scenic province of Flemish Brabant, Belgium, where strict standards ensure each and every pearl is of the highest quality.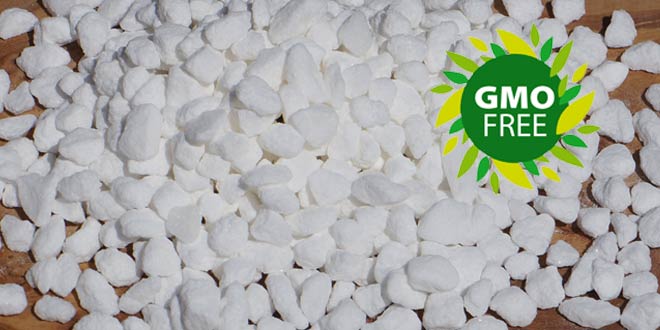 The beets used to create Waffle Pantry's pearl sugar are 100% GMO-free. This essentially means no beets have been genetically modified to create our Belgian pearl sugar. You can learn more about the importance and benefits of keeping foods natural by visiting the Non GMO Project.  
Curious about the pearl sugar's granulometry? The sugar pearls fall within a range from 5.6 to 8.0 mm in size which makes for even caramelization during the Liege waffle baking process and the perfect amount of crunch in each bite.
We are also very proud that our Belgian sugar pearls are vegan, kosher and approved by the FDA.  Best of all, our Belgian pearl sugar has an extensive shelf life when stored in optimal conditions of 59 to 77°F (15 to 25°C) and 50-60% relative humidity.  Under these conditions, the Belgian pearl sugar remains fresh for use indefinitely. Happy baking!
Feel free to share this with friends and family: