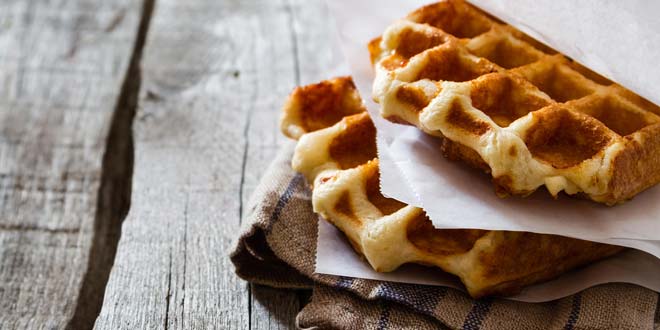 A Belgian pearl sugar-studded Liege waffle is perfection in and of itself. But many of us in the Waffle Pantry kitchen can't help but dress them with fresh and delicious combinations of fruit, chocolate and other additions most of us already have stocked in the kitchen.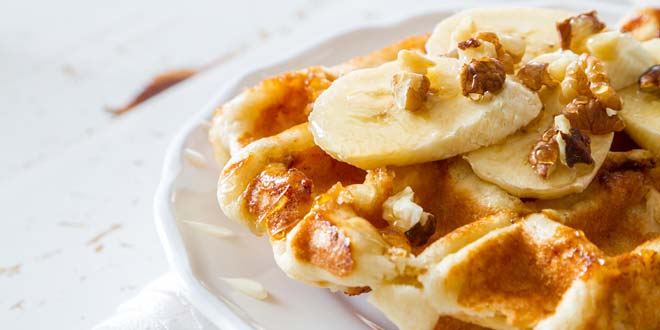 Anything you sprinkle on top of pancakes will work wonderfully with Liege waffles. Ripe bananas and toasted walnuts are simple yet sublime.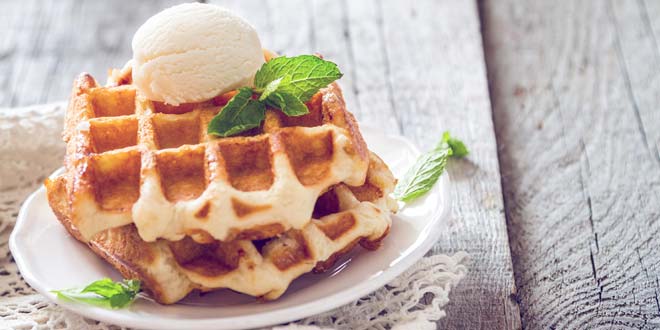 Liege waffles à la mode. Savor the contrast between the warm, crunchy texture of the yeasted Liege waffle mingling with cool, creamy ice cream. Vanilla and strawberry ice cream are a good start. You can graduate to richer flavors if your taste buds desire more punch.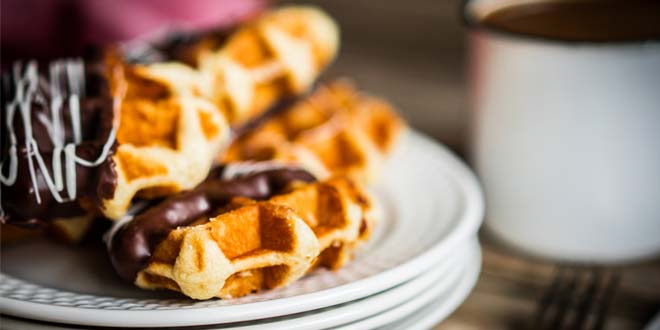 Now, what many of us consider to be the best topping of all – a hearty layer of chocolate. Dipped Liege waffles are wildly easy to make but look as though you've put in twice the effort. Nothing goes better with a cup of tea or coffee.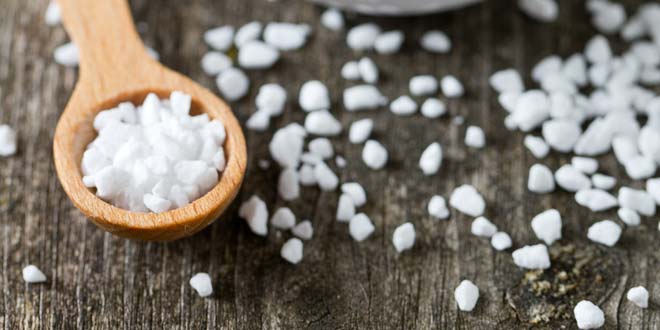 Have we inspired you to break out your sugar pearls and bake a delicious brunch this weekend?
Feel free to share this with friends and family: