This Easter, we're introducing the Liege Waffle Essentials for home baking. Bring home all the key gourmet ingredients and save 20% for a limited time. No promotional code needed for the savings, simply add the set to your basket and check out at WafflePantry.com. Order by April 12th, 2PM PST for delivery by Easter Sunday, in time for holiday baking and gifting. This special offer is valid until April 17th.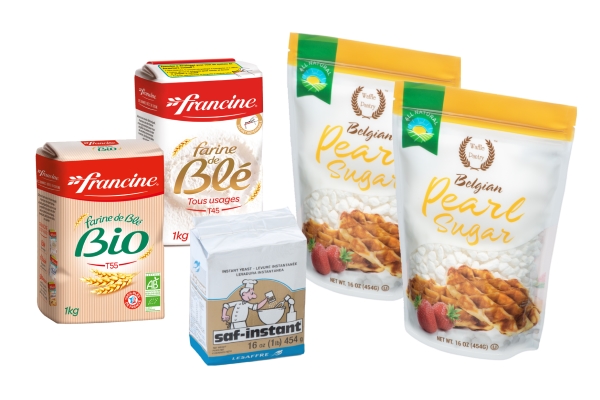 The set includes:
Waffle Pantry Belgian Pearl Sugar, 16oz (2 pack) – Our 100% authentic Belgian pearl is delicious in recipes for all your favorite baked goods, imparting an enchanting, crunchy texture.
Francine Organic French Wheat Flour T55, 2.2 lb – Bake with organic French T55 flour and match the highest European baking standards.
Francine French Wheat Flour T45, 2.2 lb – French bakers often use this T45 flour in combination with its T55 bread flour when preparing yeast-leavened dough. The combination makes for the perfect texture in Liege waffles.
Lesaffre SAF-Instant Yeast (Gold), 16 oz – Lesaffre yeast is suited for Liege waffles and other baked sweets that call for active dry yeast or instant yeast as an ingredient because it's fast-acting, long-lasting, and designed specifically for sweet doughs.
Have a wonderful holiday and happy baking!
Feel free to share this with friends and family: